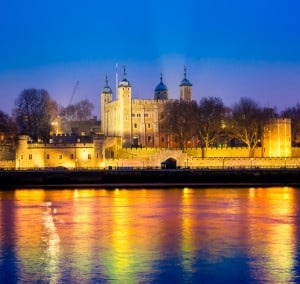 Halloween is an international holiday, but not every country celebrates it in the same way. Many nations put their own touches on some of our favorite traditions, and create unique and exciting All Hallows' Eve experiences. If you love spooks and spirits (both the undead sort and the stiff drink kind), consider traveling abroad to cities that embrace this haunted holiday. Here's my list of the top five international cities to visit on Halloween.
5. Transylvania, Romania: Travel to Eastern Europe to visit the home of one of the most famous Halloween figures of all time: Dracula. Travelers can take a tour of Bran Castle — sometimes called Dracula's Castle — to see the fictional home of the undead Count. The castle is situated in the heart of Transylvania, and serves as the inspiration for the setting of Bram Stoker's famous night walker novel. After a spooky evening tour of the massive fortress, visit the small village of Bram to cap off your traditional Transylvanian experience — just be sure to carry some garlic with you.
4. London, England: London is an elegant city with a macabre history. Visit London's infamous prison, the Tower of London, which housed political figures like Elizabeth I and Lady Jane Grey. Keep an eye out for misty forms and floating orbs as you learn about the tower's bloody past. For a more traditional Halloween scare, visit the London Dungeon — an underground haunted house — and meet some of England's renowned villains: Jack the Ripper, Sweeney Todd, and Henry VIII. London at Halloween's sure to frighten even the bravest of travelers.