Recently our Groups Manager, Denise Barnes, traveled to Ireland to meet with our partners on the ground there and experience all that the Emerald Isle has to offer!

I grew up in London, but this was my first trip to Ireland! I can't believe I hadn't made the trip before, and from the moment I arrived, I fell in love. Its diversity, people, traditions, and history—and yes, more shades of green than can be counted—made for an unforgettable trip. There were so many amazing experiences, but here are a few that stood out the most:

1

Epic Ireland: The Irish Emigration Museum, Dublin

Arriving at the Irish Emigration Museum was truly a 21st century experience. It was inspiring to hear and see the stories of millions of Irish emigrants who left for all corners of the globe (including the U.S.) on display as we wandered through this modern museum. With more than twenty exhibits, it helped me really understand more about Ireland and its colorful history—including how Irish emigrants have influenced and shaped the world both in the past and today!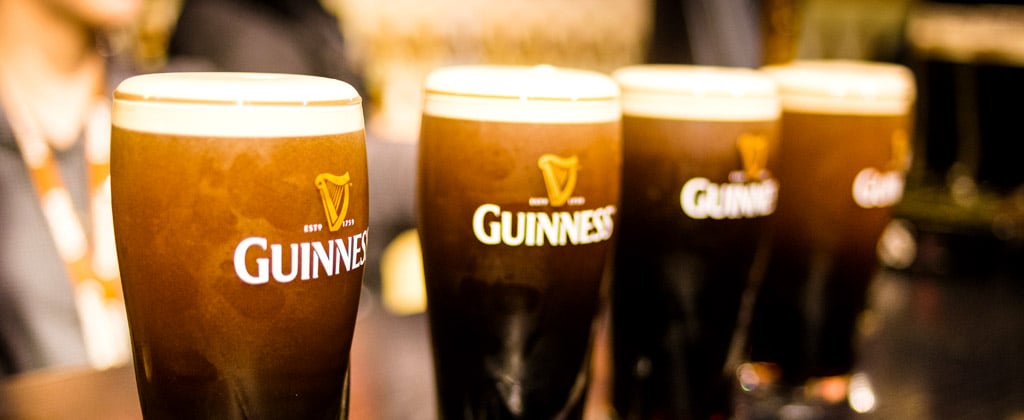 2

Guinness Storehouse, Dublin

I can't imagine a better afternoon than spending it at Ireland's most famous brewery, enjoying a pint of Ireland's most famous beer! The Guinness Storehouse was the quintessential Dublin experience, from learning about the history of Guinness to watching the brewing process come alive right in front of me! (And of course beer tastings!) We even had an opportunity to explore their roof-top bar and have a snack at one of the on-site cafes.
3

Titanic Center, Belfast

Not only is Belfast's Titanic Center the world's largest Titanic attraction, but it also houses relics and historical exhibits that celebrate the city's maritime heritage. The museum is found on the site of the former Harland & Wolf shipyard where the Titanic was built! We got to see, step by step, how the ship was constructed. It was definitely surreal to walk through the exhibits, hear anecdotes and see artifacts from the ship's doomed passengers, and no trip to Belfast would be complete without checking it out.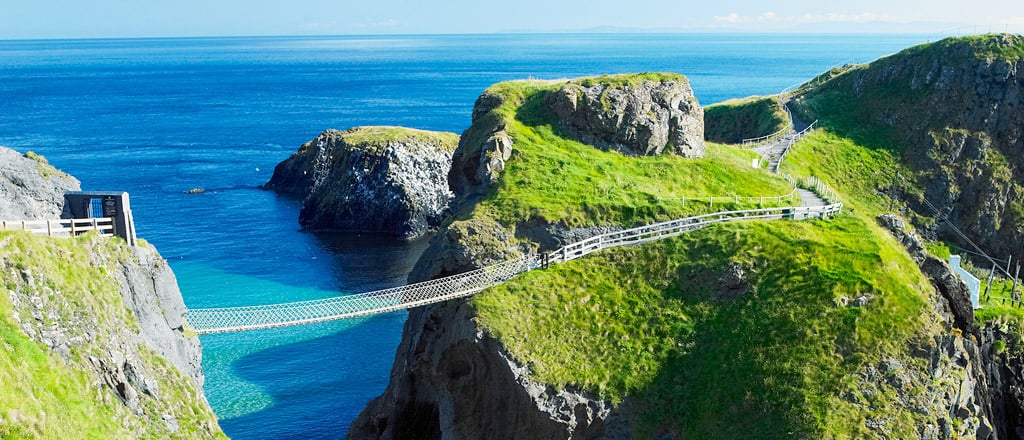 4

Drive the Causeway Coastal Route

Leaving Belfast we took a leisurely drive along the northern seaboard of County Antrim. The rugged coastline had amazing scenery and we stopped often along the way to snap photos! The Carrick-a-Rede rope bridge linking the mainland to a rocky outcrop was especially breathtaking—striking blue waters, lush green grass, and stark jagged rocks. We stopped at Bushmills, Ireland's oldest whiskey distillery. Fans of HBO's "Game of Thrones" traveling with me were so excited as they recognized some of the locations and castles from the show!
5

Giant's Causeway

Legend has it that the Giant's Causeway was carved by the mighty giant Finn McCool and it wouldn't be hard to imagine that's true—this UNESCO World Heritage Site was almost otherworldly! These ancient basalt columns were formed by volcanic eruptions centuries ago and line the shore. We walked along the ocean and marveled at what the natural world had created.
6

Londonderry

The second largest city in Northern Ireland, Derry was granted a Royal Charter and gained the "London" prefix to reflect the funding by the London guilds! Derry, as it is referred to colloquially, was fascinating to experience. The juxtaposition of a vibrant cultural scene set against its history as Ireland's only surviving walled city created a colorful showcase of Ireland's past and today's modern society.
7

Galway

We couldn't leave Ireland without visiting Katie's Cottage in Galway! Nestled on the west coast, the thatched cottage was the first built in Claddagh in over one hundred years and is an authentic and cozy place to meet old friends or make new ones over tea and scones! From sunsets over the bay to the old-world charm of the nearby Aran Islands, Galway is an enchanting city that brings together all of the things that make Ireland such an incredible destination.
---
#FriendlyFiles follows Friendly Planet's adventurous staff as they travel the world. It is crucial that our team experiences first-hand the sites, hotels, food and transportation so that we know exactly how the trip will feel for our travelers—and to help us as we strive to provide experiences, not sightseeing!